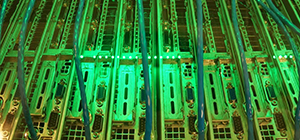 INTRODUCTION:
Today's post continues our series
All You Need to Know About...
with a "deep dive" into the magical liquid that makes it all possible – ElectroSafe. We'll look at all aspects of our coolant from fire safety to what makes it the perfect liquid for immersion cooling. For further reading, download the
ElectroSafe Coolant Fact Sheet and FAQs
for a brief one-page overview with information such as the NFPA fire diamond and coolant characteristics such as evaporation rate and density, then give our White Paper on the subject,
Submerged Servers in the Data Center
a read to discover how safe ElectroSafe really is.
What is ElectroSafe?
The ElectroSafe coolant, used in the
CarnotJet liquid cooling system
, is a clear, odorless, non-toxic blend of dielectric mineral oils.